WORLD OF PENYELUX FABRICS
QUALITY, FABRIC, CHIC AND LUXURY!
HERITAGE
Penyelux Fabrics is a knitted fabric luxury brand and a leading manufacturer of fabrics and garments produced with the most high quality fibers. Our fabrics are made with finest fibers.
Started as a supplier of the finest fabrics to the famous brands, Penyelux Fabrics have choosed the finest raw materials to make the best luxury fabrics. Nowadays Penyelux Fabrics still represent the modern ,luxury, daily-wear fabrics which has hand crafted in Turkey. This masterly skill is an integral and intrinsic part of the brand DNA and its heritage.
Penyelux Fabrics describe synonymous with a timeless elegance that is understated and distinguished by an absolute attention to detail. Fabrics has been the cornerstone since the beginning.
The New Creative Inventions, embraces its Turkish heritage and the culture of the style that is deeply chic.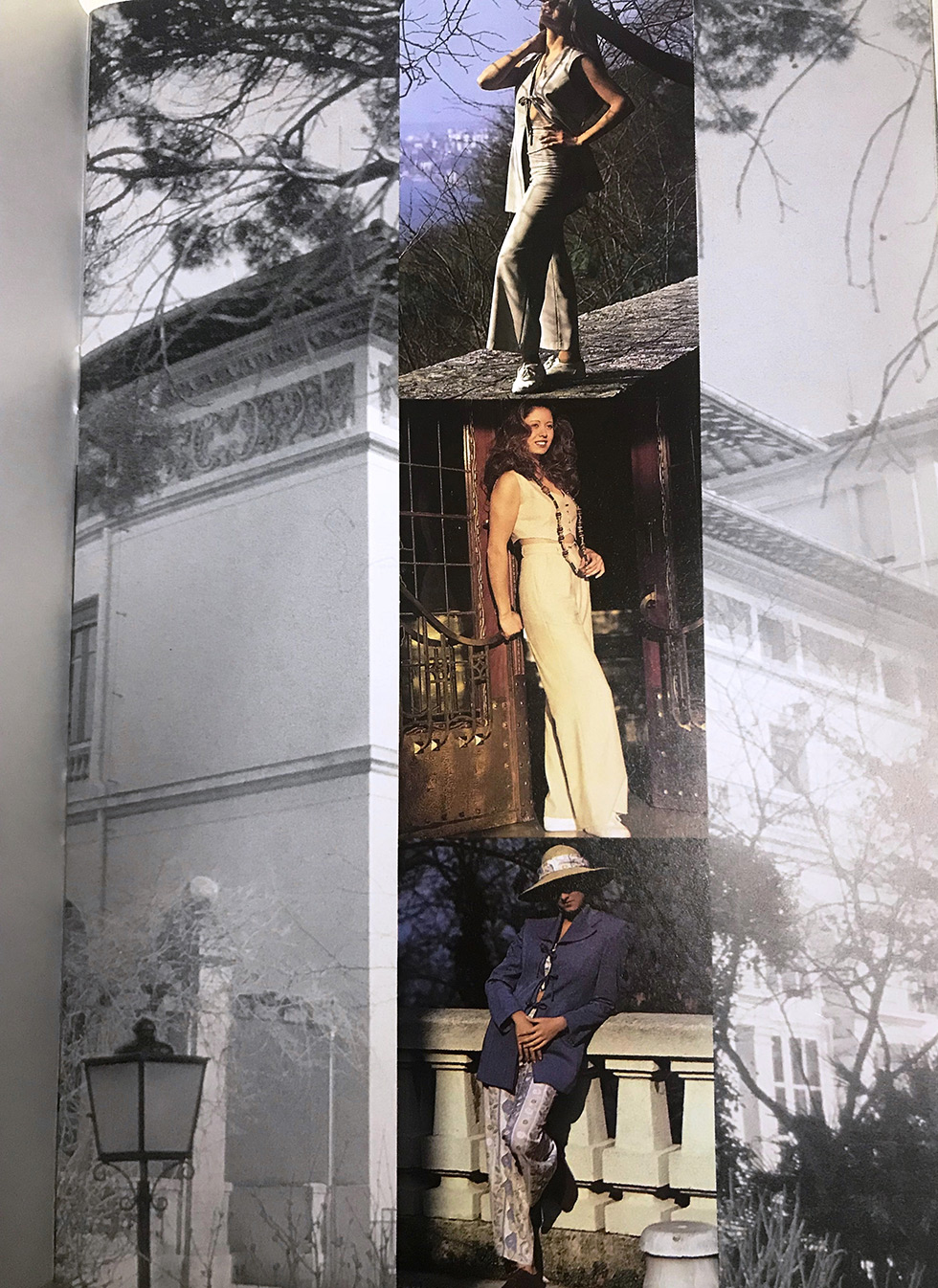 history
today
Since 1994 Cem Gurel is the General Director of the brand and Adnan Gürel is the member
of the board. They continue to evolve the collections from a "productive target" to a "innovative design" approach, into a look that is at once creative, modern and elegance.
2005
Cem and Adnan Gurel have added more value as the Owners and General Directors for Penyelux Fabrics, unveiling in September 2005 their first fabric collection named "Penyelux Fabrics collection ONE". Penyelux Fabrics designer gives his refined and luxuriousness mentality to the brand. They are targetly involved in developing the unique potential of Penyelux Fabrics as one of the leading brand in the luxury market.
2000
The Penyelux Fabrics take over full control of fabrics production, starting a collaboration with the most important talents and famous Turkish designers.
PENYELUX FABRICS MAKE THE DIFFERENCE ALL ABOUT KNITTED FABRICS
FABRICS AND YARNS
KNITTED
EXCELLENCE
80'-90'
Penyelux Fabrics continues its fabrics and design research, and takes the route to all around the world for the knitted fabrics.
70′
From the yarn to the fabric, from the fabric to the creation and production of fashion collections; all brand's first collection has selected by Hasan and Adnan Gurel.
LUXURY FABRIC FOR THE FUTURE
KNITTED FABRICS FOR LUXURY
60'
Penyelux Fabrics becomes a supplier of luxury fabrics to the many leading international brands.
1965
Penyelux Fabrics has born. Penyelux Fabrics took its name from a fabric that we call 'Penye'.'Penye' is a fabric name in Turkey which has invented and created by Hasan GUREL. The company was founded by Hasan GUREL, who started an adventure concerning thread, fabric, creation of fashion collections that became part of Turkish history and culture.
PENYELUX FABRICS IS A ICONIC BRAND FOR TURKEY.
MILE STONE OF TURKEY
Penyelux Fabrics have deep respect and love for Turkish quality and design, embrace its uniquely Turkish heritage and culture of style.
Taking advantage of decades of fabric development and Turkish fabric technique as an inspiration, the collection will continue its evolution into a look that is at once feminine, pure and relaxed. Using lightweight and modern construction to craft clothes that are understated, desirable and deeply chic. A history of iconic double face fabric is celebrated for its unique technique and effortless wearability and chic.
Fabrics are forever noble but modernised with superior construction and stretch. Penyelux Fabrics Knit Fabrics are deeply researched and executed as a innovative visions. Colour is delicate and rich: a contrast between the beautiful classics and more subtle luxury shades.